news
Russia and China veto UN resolution to impose sanctions on Syria
By
|
France, UK and US wanted sanctions over chemical weapon use but Vladimir Putin rejects totally inappropriate proposal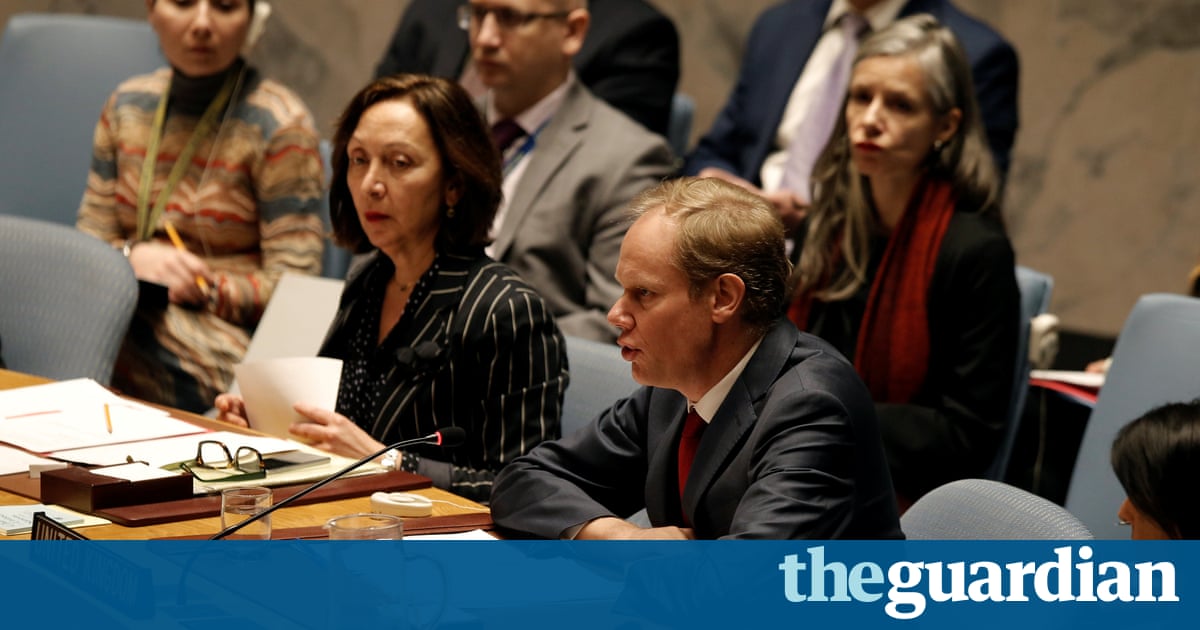 Russia and China have vetoed a UN resolution to impose sanctions on Syria over the alleged use of chemical weapons during the six-year war.
It is Russias seventh veto to protect the Syrian government from UN security council action. The vote was one of the first confrontations at the UN between Russia and the US since Donald Trump took control of the White House in January, pledging to build closer ties with Moscow.
Russia and China are both permanent members of the UN security council. France, the UK and the US complete the five-nation lineup. Another 10 nations are non-permanent members, elected for two-year terms by the 193 states that are members of the UNs general assembly.
Russian president Vladimir Putin described the draft resolution on Tuesday as totally inappropriate.
Russia argued that the resolution drafted by Britain, France and the US would harm UN-led peace talks between the warring Syrian parties in Geneva, which began last week.
Nine UN council members voted in favour of the resolution and Bolivia voted against, along with China and Russia. Egypt, Ethiopia and Kazakhstan abstained.
A resolution needs nine votes in favour and no vetoes by any of the five permanent members in order to be adopted. Nikki Haley, US ambassador to the United Nations, criticised Moscow following the vote.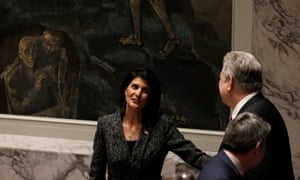 Read more: http://www.theguardian.com/us