technology
Samsung boss faces arrest as South Korea corruption scandal grows
By
|
Investigators say the electronics company paid $36m to the disgraced friend of president Park Geun-hye in order to gain government influence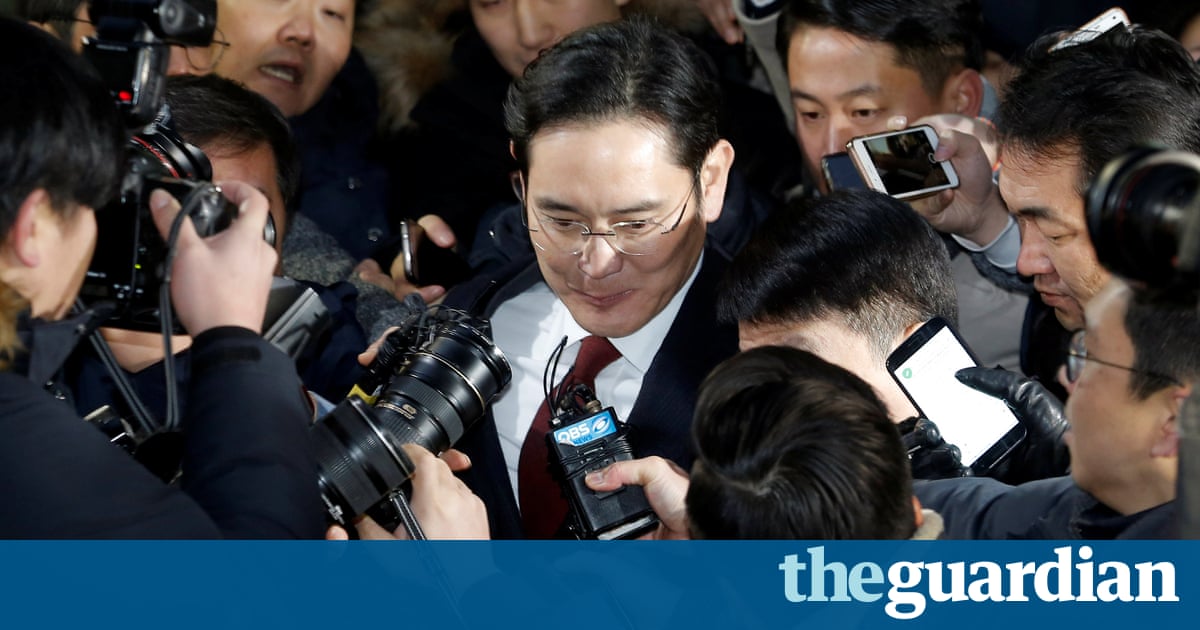 Prosecutors have requested the arrest of the de facto head of Samsung, South Koreas biggest company, on bribery and other charges in the influence-peddling scandal that led to the impeachment of the countrys president.
Lee Kyu-chul, a spokesman for the special prosecutors investigating the political scandal, said that Lee Jae-yong, the 48-year-old Samsung Electronics vice chairman, faces allegations of embezzlement and of lying under oath during a parliamentary hearing in addition to offering bribes.
The prosecutor said Samsung was suspected of giving 43bn won ($36m) to Choi Soon-sil, a long-time friend of the impeached president, Park Geun-hye, while seeking the governments help with a leadership succession within the company.
Part of the money given to Choi allegedly was embezzled by Lee, who is line to take over the company from his infirm father, the spokesman for the prosecutors said. He declined to disclose the exact amount.
Choi has been jailed and is facing trial for meddling in state affairs.
A Seoul court said it would review the prosecutors arrest request on Wednesday.
Samsung Electronics is South Koreas biggest and most valuable company. Lee has been serving as its de facto head since his father suffered a heart attack in 2014.
Prosecutors also indicted ex-health minister Moon Hyung-pyo on charges he abused his power to compel the national pension fund to support a contentious Samsung merger in 2015. The health ministry oversees the national pension fund and the merger was a crucial step in Samsungs leadership succession.
Lee has denied the allegations.
Samsung said on Monday it could not accept the special prosecutors accusations against Lee.
It is difficult to understand the special prosecutions decision, Samsung Group said in an email statement.