news
Santa Claus FC: Father Christmas' gift-giving football club
By
|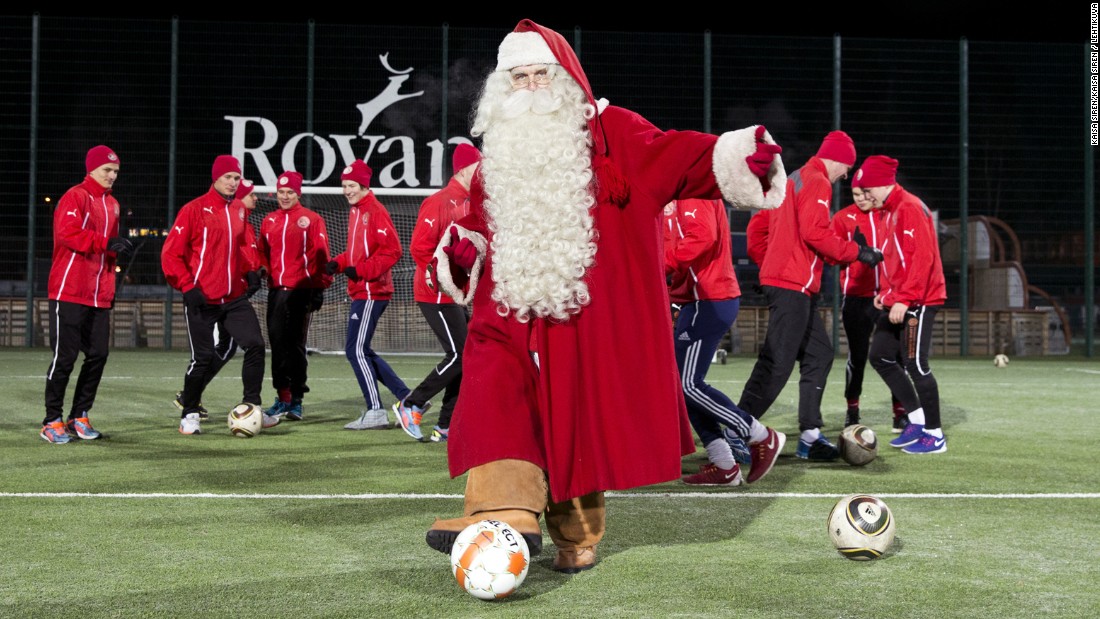 (CNN)He's making a list and he's checking it twice — but Santa Claus will have to wait for the January transfer window if he's to shower his own football club with presents.
That's right, the man in the big red suit with the bushy beard is a fan of a team in the northern Finnish city of Rovaniemi — and it's
called FC Santa Claus.
While Santa is busy all year round preparing for his travels across the globe, he still has time to sled down to the Rovaniemen Keskuskentt stadium.
Rovaniemi is situated on the Arctic Circle at the heart of the Barents region, some 835 km from the capital Helsinki.
But while the defense might have been handing out presents right, left and center — its spirit remains unbroken.
This week the team is in China to play a friendly game against a local side in Beijing.
But Santa won't be in attendance on this occasion — apparently he has work to do.
Read more: http://www.cnn.com/2016/12/23/football/fc-santa-claus-christmas-lapland/index.html