news
South Korea: prosecutors seek arrest of former-president Park Geun-hye
By
|
The former president is accused of multiple offences including bribery, leaking government information, and abuse of power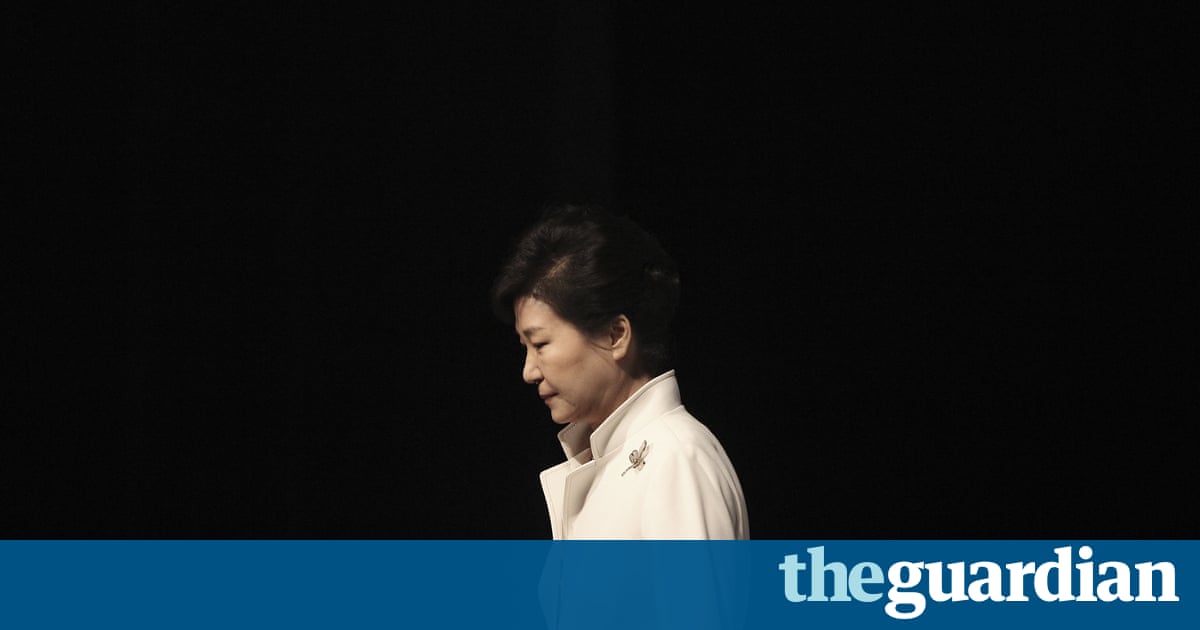 Prosecutors in South Korea will seek an arrest warrant for ousted president Park Geun-hye, days after questioning her over the corruption and abuse of power scandal that brought her down.
Park, who was questioned by prosecutors for 14 hours last week, is accused of multiple offences including bribery, leaking government information, and abuse of power in the scandal.
Park, 65, had her removal from office confirmed by the countrys top court earlier this month, ending her executive immunity, and her prosecution has been a key demand of the millions of people who took to the streets to protest against her.
The accused abused her enormous power and status as president to receive bribes from companies or to infringe upon the rights to freedom of corporate management and leaked important confidential information on state affairs. These are grave issues, the prosecutors said in a statement on Monday.
A large amount of evidence has been collected so far but the accused is denying most of the charges, and there is a risk of destroying evidence in the future.
The arrest is the next step before Park can be formally charged with crimes such as extortion, bribery and abuse of power. A bribery conviction alone is punishable by up to a life sentence in South Korea.
Her secret confidante and alleged accomplice Choi Soon-Sil is already on trial, and prosecutors said it would be counter to the principle of fairness if Park was not arrested.
Prosecutors accuse Park of conspiring with Choi to pressure 16 business groups, including Samsung, to donate 77.4bn won ($69m) to two nonprofits that Choi controlled and used for personal profit. The companies told investigators that they couldnt refuse because they feared business disadvantages such as state tax investigations.
Prosecutors also believe the money Samsung gave Choi could qualify as bribes provided to Park. Park has denied any legal wrongdoing.
The Seoul Central District Court had no immediate comment. The court is expected to bring in Park for questioning before it determines whether to issue the arrest warrant.
Agence France-Presse and Associated Press contributed to this report
Read more: http://www.theguardian.com/us