news
'Super bacteria' discovered in Rio's waters as Olympics near
By
|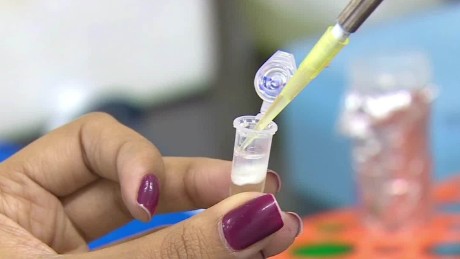 Rio de Janeiro (CNN)A group of Brazilian scientists have detected a drug-resistant bacteria growing off the shores of some of Rio de Janeiro's most stunning beaches, one month before they're due to host the 2016 Olympic Games.
According to lead researcher Renata Picao, the "super bacteria" entered the city's waterways when sewage coming from local hospitals got channeled into the bay.
"We have been looking for 'super bacteria' in coastal waters during a one year period in five beaches," Picao told CNN, during a visit to her lab. "We found that the threats occur in coastal waters in a variety of concentrations and that they are strongly associated with pollution."
The Rio 2016 Summer Olympic Games are scheduled to begin on August 5, but with a month to go safety and financial issues continue to plague the international event.
Rio de Janeiro mayor Eduardo Paes
told CNN earlier this week the state was doing a "terrible" job in regard to security in the lead up to the Games. "It's completely failing at its work of policing and taking care of people," he said.