news
Thats not tinsel: deadly snake found curled around Australian Christmas tree
By
|
Tiger snakes are very good climbers, professional catcher says after call from surprised Melbourne woman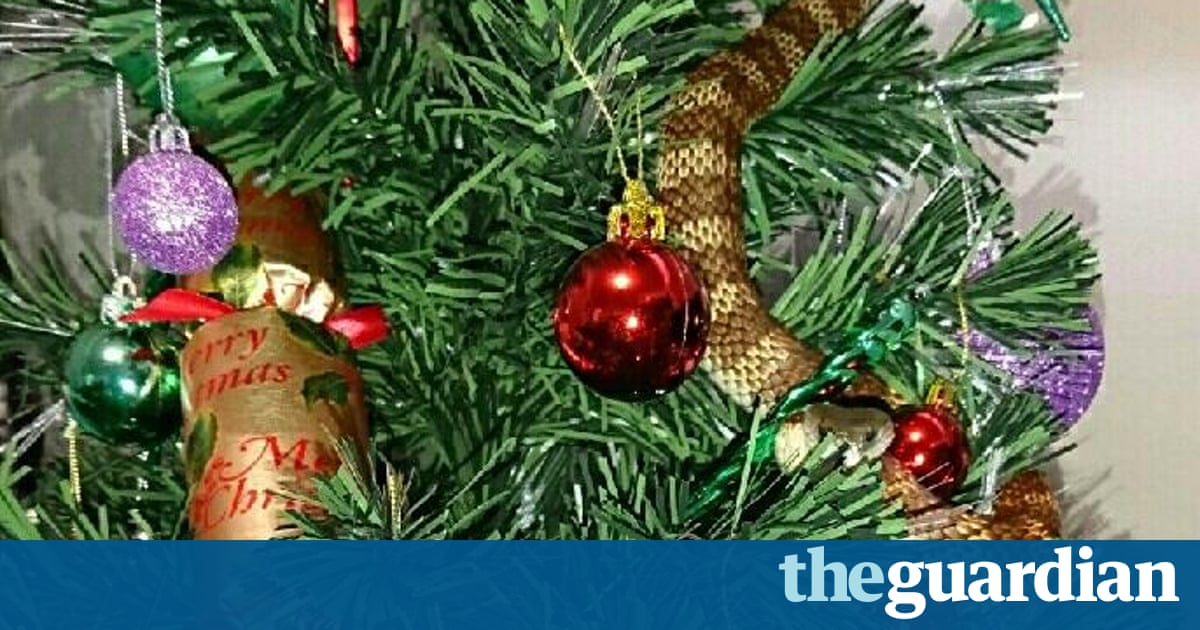 Its no partridge in a pear tree but a Melbourne woman got a seasonal surprise when she found a tiger snake entwined among the tinsel on her Christmas tree.
The Frankston woman discovered the snake in her tree on Sunday morning and called in professional snake catcher Barry Goldsmith.
Its one of the more different ones, but we find them in all sorts of places, Goldsmith said. Tiger snakes are very good climbers.
Goldsmith, who runs Snake Catcher Victoria, said the woman did the right thing by taking a photo of the snake then closing off the room until a professional arrived.
With the warmer weather, snakes are more active, but people should leave them alone and not try to kill them, Goldsmith said. Its dangerous, its illegal, and its cruel.
Read more: http://www.theguardian.com/us