news
The 100 best nonfiction books: No 56 Life on the Mississippi by Mark Twain (1883)
By
|
This memoir of Samuel Clemenss time as a steamboat pilot provides insight into his most well-known characters, as well as the writer he would become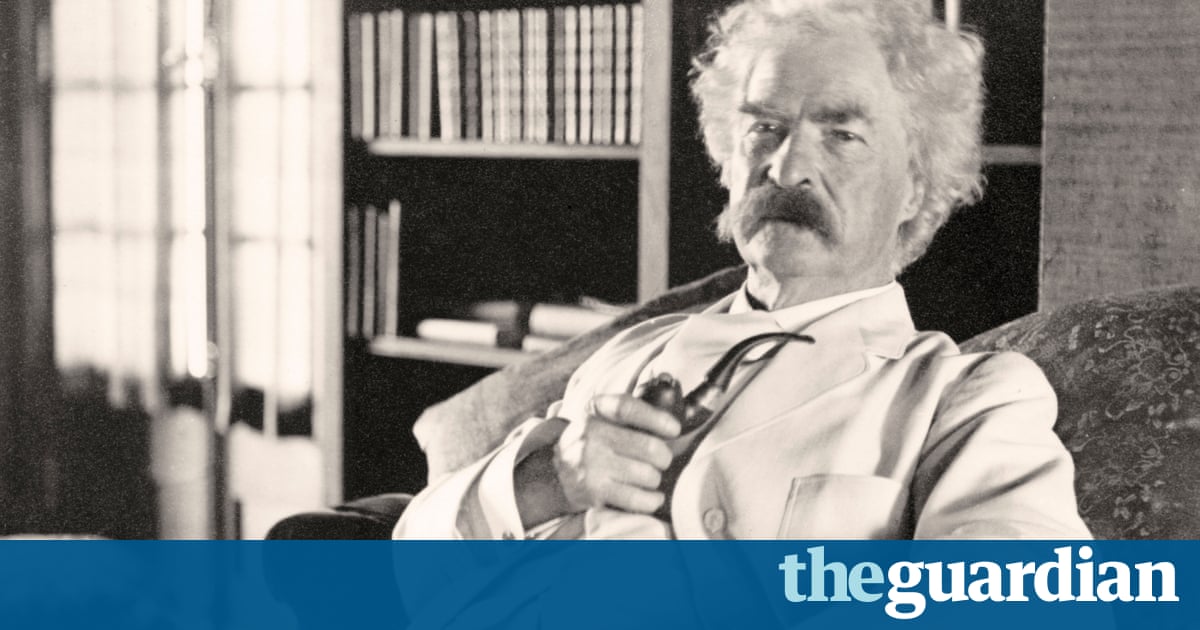 When I was a boy, there was but one permanent ambition among my comrades in our village on the west bank of the Mississippi River. That was, to be a steamboatman. We had transient ambitions of other sorts, but they were only transient.
Here is the unmistakable voice of Americas greatest and most original, prose writer describing the childhood that would inspire his masterpiece, The Adventures of Huckleberry Finn (1884). Mark Twain (for it is he) goes on:
When a circus came and went, it left us all burning to become clowns; the first negro minstrel show that came to our section left us all suffering to try that kind of life; now and then we had the hope that, if we lived and were good, God would permit us to be pirates. These ambitions faded out, each in its turn, but the ambition to be a steamboatman always remained.
Life on the Mississippi is not just the brilliant sketch that precedes the vaster and more colourful canvas of a celebrated novel, it expresses the heart and soul of Samuel Clemens, the alter ego of Mark Twain. Alongside The Innocents Abroad (1869) and Roughing It (1872), this tour de force of unreliable reportage, spliced with travel, history and memoir, provides a deep insight into Huckleberry Finn as well as a key to its author and his outrageous originality. As his most recent biographer, Ron Powers, has put it: Twains way of seeing and hearing things changed Americas way of seeing and hearing things. He was the Lincoln of American literature.
Clemens was a steamboat pilot from 1857 until the civil war closed the Mississippi in 1861. This great river flowed so deeply through his mind and art that he would eventually extract his final pseudonym from its waters (having flirted with, and rejected, Thomas Jefferson Snodgrass, W Epaminondas Adrastus Blab and Sergeant Fathom). In the end, Clemens took his pseudonym from the language of the river he loved. Mark twain mark two, a depth of 12ft, safe water was the leadsmans cry and it has inspired no end of psychobabble about the significance of the most recognised alias in the history of aliases. Twain had no truck with any of that. At the height of his fame, he told a fan: I have been an author for 20 years, and an ass for 55. In Life on the Mississippi, he makes light of his alter ego:
[Captain Isaiah Sellers] was not of literary turn or capacity, but he used to jot down brief paragraphs of plain practical information about the river, and sign them Mark Twain, and give them to the New Orleans Picayune At the time that the telegraph brought the news of his death, I was on the Pacific coast. I was a fresh new journalist, and needed a nom de guerre; so I confiscated the ancient mariners discarded one, and have done my best to make it remain what it was in his hands a sign and symbol and warrant that whatever is found in its company may be gambled on as being the petrified truth.
Petrified truth might be an apt synonym for young Sam Clemenss brand of nonfiction. In the making of Mark Twain, the great American writer, Life on the Mississippi follows two other crucial volumes of literary self-invention. In The Innocents Abroad, Clemens had established himself as the voice of his generation:
This book is a record of a pleasure trip. If it were a record of a solemn scientific expedition it would have about it the gravity, that profundity, and that impressive incomprehensibility which are so proper to works of that kind, and withal so attractive It is only a record of a picnic.
Next, in Roughing It, his hilarious account of his adventures in the Nevada silver mines, he transformed this voice into an instrument for narrating the authentic American experience in a language that would resonate throughout the United States. Finally, in Life on the Mississippi, working from sketches (Old Times on the Mississippi) already published in the Atlantic Monthly in 1875, he not only completed the making of Mark Twain, he also located his future subject: the Mississippi childhood that would lead directly to The Adventures of Tom Sawyer (1876) and Huckleberry Finn.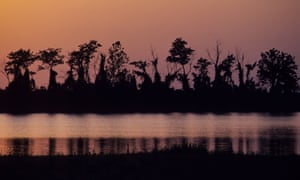 Read more: http://www.theguardian.com/us