technology
The day David Hockney took me out for a drive in the Hollywood Hills
By
|
Its 1997, Rose Blake is just 11, on holiday in California, and her artist dads famous friend takes them out for a sunset spin in the Lexus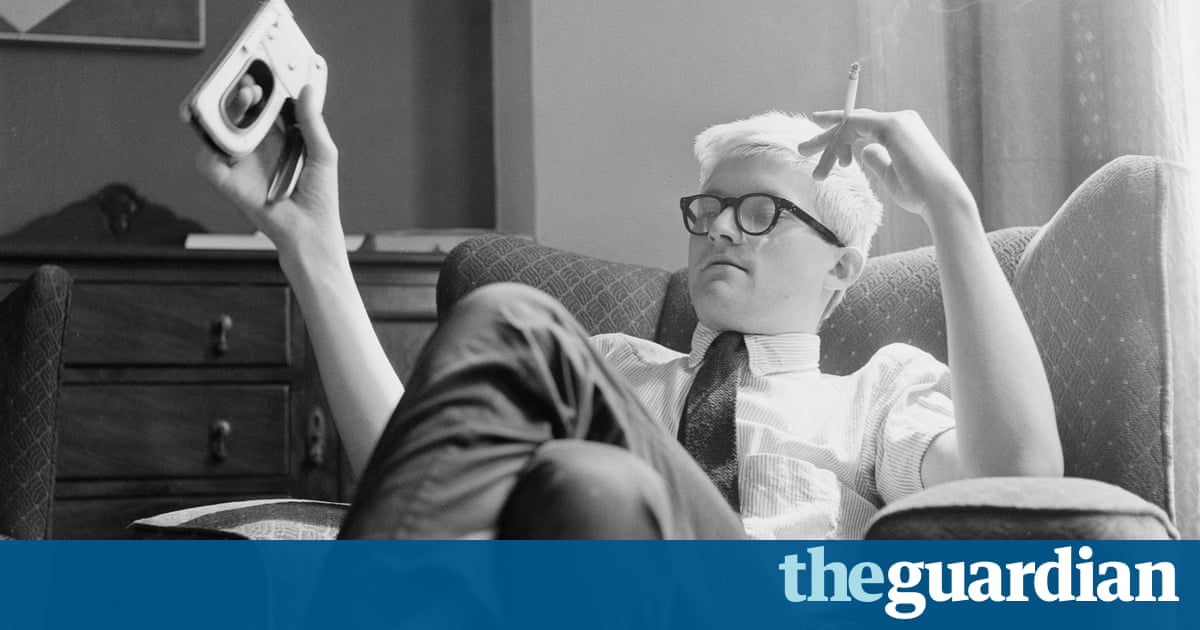 It was the summer of 1997, I was 11, and enjoying my last weeks of freedom before starting at a stuffy all-girls school in September. I was a serious but mischievous tomboy, with a short mop-top haircut, obsessed with roller blading, The Simpsons, Tamagotchis and the Backstreet Boys. My dad was Peter Blake, one of the pioneers of British Pop Art in the 1960s, and all I wanted was a Nintendo 64. I definitely wasnt ready for big school.
We were going to LA for two weeks holiday (Disneyland! Tootsie Rolls! Huge pizzas!) and David Hockney had offered to let us stay in his guest house on Pacific Coast Highway. On the first morning I remember eating Pop-Tarts for breakfast and watching seals bobbing up and down in the ocean right in front of the living-room window. The flowery wallpaper was hand-drawn by Hockney himself. In my bedroom he had painted a section of his Road to Malibu directly on to the wall, and hung a real frame over it I drew a wobbly picture of it in my notebook.
Hockney had promised to take us on one of his musical drives around Los Angeles a choreographed tour through the mountains set to music and timed with the sunset.
We got a cab up to his house in Laurel Canyon and were let in though a tiny gate into a tropical wonderland. The house was painted in primary colours, and there were giant succulents everywhere. It was scorching hot and light seemed to bounce off every surface. The bottom of his pool was painted to look like one of his water pictures. Wed got to the house a bit late and Hockney was slightly panicked as the drive relied on precision timing, You cant be late because nature is doing the lighting, he said. So we turned around and went back to his car. I was promised I could have a swim when we got back.
I remember the brown leather seats of his Lexus, Hockney and Dad in the front, me and Mum in the back. There was the smell of smoke from his never-ending cigarette, his soft northern drawl and infectious cackle, and the strange, booming classical music from the car stereo at home, my parents listened to rock n roll.
It was a totally sensory experience, a living work of art, and even as a child I was aware of this. It was about light, landscape, colour, music, time passing and, above all, the pleasure of really looking. Hockney believed in this pleasure more than anyone. As we drove through the rolling hills he said: Looking at the world is good for you. The world is very beautiful when you look at it. As the sun set and the music crescendoed, I realised this drive was about being alive, being in the moment and being a tiny human being in this big beautiful world. At that moment big school didnt matter one bit.
Meet the Artist: David Hockney by Rose Blake is published by Tate at 6.99. See David Hockneys new exhibition at Tate Britain from 9 February to 29 May (tate.org.uk)