omg
The Goldman Sachs Effect
By
|
Irony isnt a concept with which President Donald J. Trump is familiar. In his Inaugural Address, having nominated the wealthiest cabinet in American history, he proclaimed, For too long, a small group in our nations capital has reaped the rewards of government while the people have borne the cost. Washington flourished but the people did not share in its wealth. Under Trump, an even smaller group will flourish in particular, a cadre of former Goldman Sachs executives. To put the matter bluntly, two of them (along with the Federal Reserve) are likely to control our economy and financial system in the years to come.
Infusing Washington with Goldman alums isnt exactly an original idea. Three of the last four presidents, including The Donald, have handed the wheel of the U.S. economy to ex-Goldmanites. But in true Trumpian style, after attacking Hillary Clinton for her Goldman ties, he wasnt satisfied to do just that. He had to do it bigger and better. Unlike Bill Clinton and George W. Bush, just a sole Goldman figure lording it over economic policy wasnt enough for him. Only two would do.
The Great Vampire Squid Revisited
Whether you voted for or against Donald Trump, whether youre gearing up for the revolution or waiting for his next tweet to drop, rest assured that, in the years to come, the ideology that matters most wont be that of the forgotten Americans of his Inaugural Address. It will be that of Goldman Sachs and it will dominate the domestic economy and, by extension, the global one.
At the dawn of the twentieth century, when President Teddy Roosevelt governed the country on a platform of trust busting aimed at reducing corporate power, even he could not bring himself to bust up the banks. That was a mistake born of his collaboration with the financier J.P. Morgan to mitigate the effects of the Bank Panic of 1907. Roosevelt feared that if he didnt enlist the influence of the countrys major banker, the crisis would be even longer and more disastrous. Its an error he might not have made had he foreseen the effect that one particular investment bank would have on Americas economy and political system.
There have been hundreds of articles written about the worlds most powerful investment bank, or as journalist Matt Taibbi famously called it back in 2010, the great vampire squid. That squid is now about to wrap its tentacles around our world in a way previously not imagined by Bill Clinton or George W. Bush.
No less than six Trump administration appointments already hail from that single banking outfit. Of those, two will impact your life strikingly: former Goldman partner and soon-to-be Treasury Secretary Steven Mnuchin and incoming top economic adviser and National Economic Council Chair Gary Cohn, former president and number two at Goldman. (The Council he will head has been responsible for policy-making for domestic and international economic issues.)
Now, lets take a step into history to get the full Monty on why this matters more than you might imagine. In New York, circa 1932, then-Governor Franklin Delano Roosevelt announced his bid for the presidency. At the time, our nation was in the throes of the Great Depression. Goldman Sachs had, in fact, been one of the banks at the core of the infamous crash of 1929 that crippled the financial system and nearly destroyed the economy. It was then run by a dynamic figure, Sidney Weinberg, dubbed the Politician by Roosevelt because of his smooth tongue and Mr. Wall Street by the New York Times because of his range of connections there. Weinberg quickly grasped that, to have a chance of redeeming his firms reputation from the ashes of public opinion, he would need to aim high indeed. So he made himself indispensable to Roosevelts campaign for the presidency, soon embedding himself on the Democratic National Campaign Executive Committee.
After victory, he was not forgotten. FDR named him to the Business Advisory Council of the Department of Commerce, even as he continued to run Goldman Sachs. He would, in fact, go on to serve as an advisor to five more presidents, while Goldman would be transformed from a boutique banking operation into a global leviathan with a direct phone line to whichever president held office and a permanent seat at the table in political and financial Washington.
Now, lets jump forward to the 1990s when Robert Rubin, co-chairman of Goldman Sachs, took a page from Weinbergs playbook. He recognized the potential in a young, charismatic governor from Arkansas with a favorable attitude toward banks. Since Bill Clinton was far less well known than FDR had been, Rubin didnt actually cozy up to him from the get-go. It was another Goldman Sachs executive, Ken Brody, who introduced them, but Rubin would eventually help Clinton gain Wall Street cred and the kind of funding that would make his successful 1992 run for the presidency possible. Those were favors that the new president wouldnt forget. As a reward, and because he felt comfortable with Rubins economic philosophy, Clinton created a special post just for him: first chair of the new National Economic Council.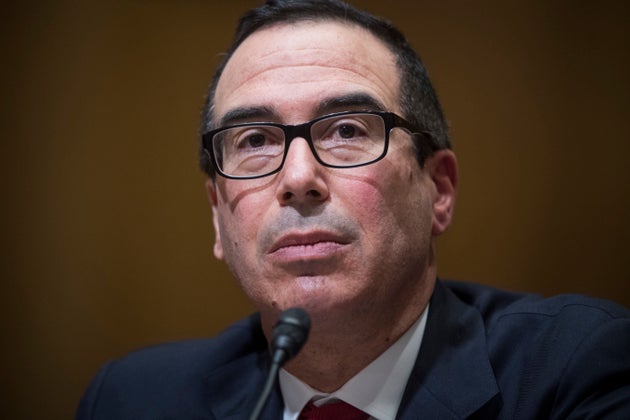 Read more: http://www.huffingtonpost.com/