entertainment
The name on everyone's lips: Donald Trump
By
|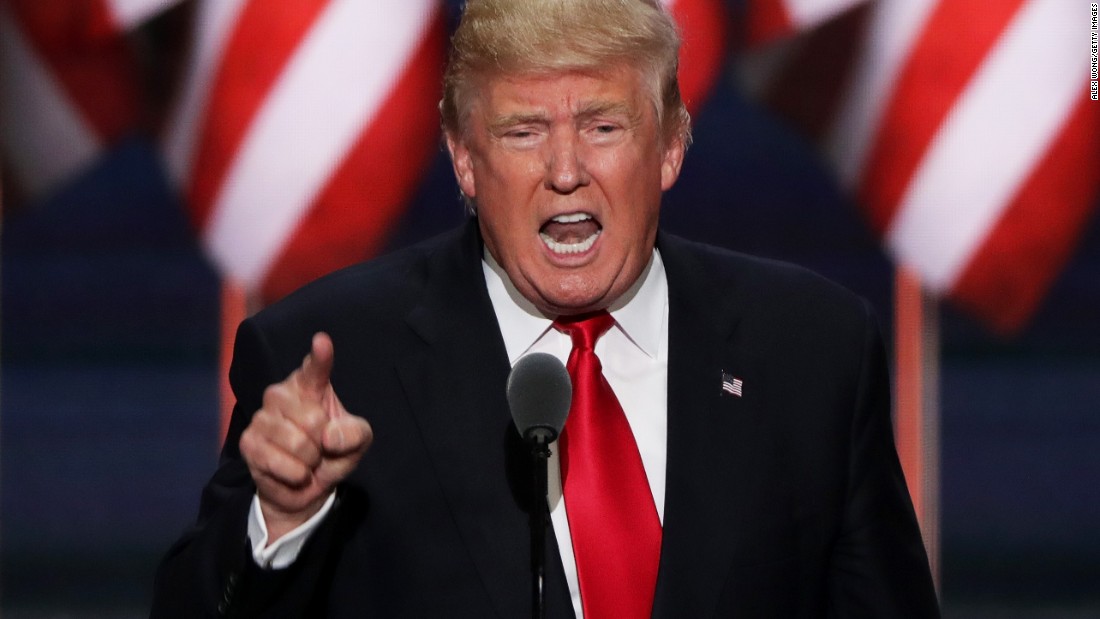 Washington (CNN)He's everywhere.
In Hollywood, in Silicon Valley boardrooms, in the
nation's highest courts
, across thousands of lamenting Facebook posts, and even on the sidelines of your kid's soccer game — there's one name on everybody's lips.
Donald Trump.
In just over two weeks as president, the former billionaire real estate mogul and reality star has seized control of the American zeitgeist. He's permeated almost every area of national life, thriving in a sea of publicity, controversy and conflict.
Plenty of past presidents, including Barack Obama and John F. Kennedy, quickly captured the national conversation after assuming office. But Trump's ubiquity is especially notable since it stems from his gargantuan, antagonistic personality and a governing philosophy that often exacerbates political and cultural fault lines.
Trump's swift capture of the national debate is testimony to the huge cultural power of the presidency and its capacity to shape the spirit of the United States and the world. But his constant in-your-face style also represents a risky experiment. He has yet to prove his constant presence — for good and bad — can foster a successful presidency. And he's opening a new front in the cultural backlash coalescing among elites in the coastal entertainment, media and advertising hubs.
His hold on the media encompasses the deeply consequential — he claimed Monday that journalists are underreporting the terrorist threat and he's
put Iran "on notice.
" But it also verges on the ridiculous.
Cue an instant torrent of Internet-breaking social media posts showing a younger Trump lounging on a bed in a crisp white bathrobe.
The waves set off by the Trump presidency are now
crashing over the business world
. He's at odds with more than 100 of the nation's top companies, including Google, Apple, Facebook and Microsoft, which are fighting his immigration executive order.
Intense emotional experience
It's just another way the intense emotional experience of the Trump presidency is careening through business, politics, the arts, and popular culture.
Sometimes the Trump effect is being manifested in unusual ways.
Within days of his taking office,
copies of George Orwell's "1984,"
the legendary story of an authoritarian world of government doublespeak, sold out on Amazon. Readers perhaps wanted to know what happened in a fictitious political project apparently reminiscent of what Trump adviser Kellyanne Conway called "alternative facts."
But in Orwell's dystopian vision, Big Brother was watching you. In Trump's America, everyone is watching him.
For now, Trump seems to be happy just dominating the conversation. His omnipresence is such that even events that have little to do with the new President suddenly seem to take on new significance because of him.
Take the Super Bowl — one of the few unifying events left in American life.
Going into Sunday's big game, one of the big questions was whether Lady Gaga's half-time show would be an overtly political denunciation of Trump. After all, it's now almost obligatory for Hollywood awards galas to feature anti-Trump screeds and for pop stars like Madonna and Bruce Springsteen to jab the President from onstage.
Read more: http://edition.cnn.com/