entertainment
Trump v Hollywood? Don't expect to see the culture war play out on screen
By
|
Industry figures might march in protests or give critical speeches, but waging a crusade against the White House is not in the job description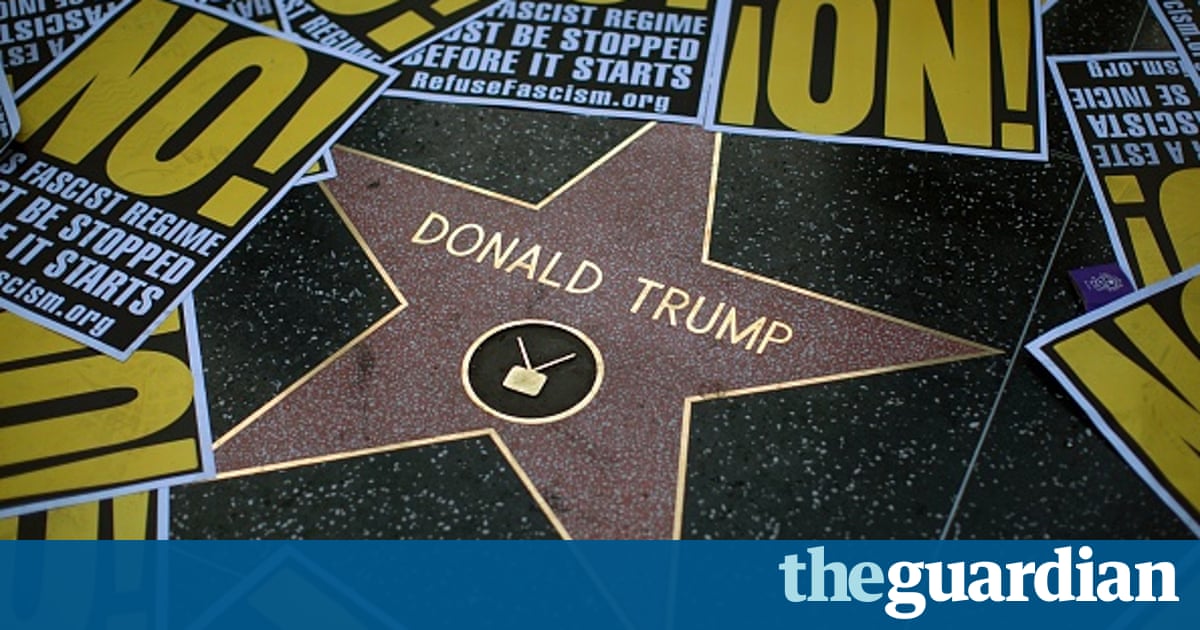 Meryl Streep used her Golden Globes acceptance speech to fire what appeared to be an opening salvo in Americas latest culture war: Hollywood v Donald Trump.
The actor excoriated him as a xenophobic bully in a podium address that turned her Cecil B DeMille award into a rallying cry against the president-elect.
The assembled film-makers stamped and cheered and tweeted, a surge of star-studded liberal solidarity uniting the likes of Ben Affleck, Julianne Moore and Viola Davis.
Robert De Niro followed up with a congratulatory letter amplifying Streeps call to arms. I share your sentiments about punks and bullies. Enough is enough … it is so important that we ALL speak up.
Trump led a counter-charge by branding Streep, probably Hollywoods most revered actor, overrated and a Hillary Clinton flunkey, attack lines echoed by his supporters.
And so, days before the Trump era officially begins, battle is joined. Hollywoods cultural avatars going up against a president with the nuclear codes and a Republican Congress.
It would make a great movie, but theres the rub Hollywoods enmity may not transfer to the screen.
Industry figures may march in protests, fulminate in speeches and donate to Democrats yet channel little of that ardour into films and television shows.
Its more about box office than any other agenda, said Paul Dergarabedian, senior analyst for the box office tracker comScore. I dont see any particular agenda besides lots of franchises to bring people into theaters. More Marvel superheroes, more DC superheroes, more sequels.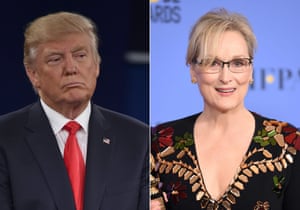 Read more: http://www.theguardian.com/us