technology
Two cases of Twitter abuse highlight the obscure nature of suspensions
Two women recently reported their abuse on Twitter. The difference in how the company responded raises questions about the way it protects its users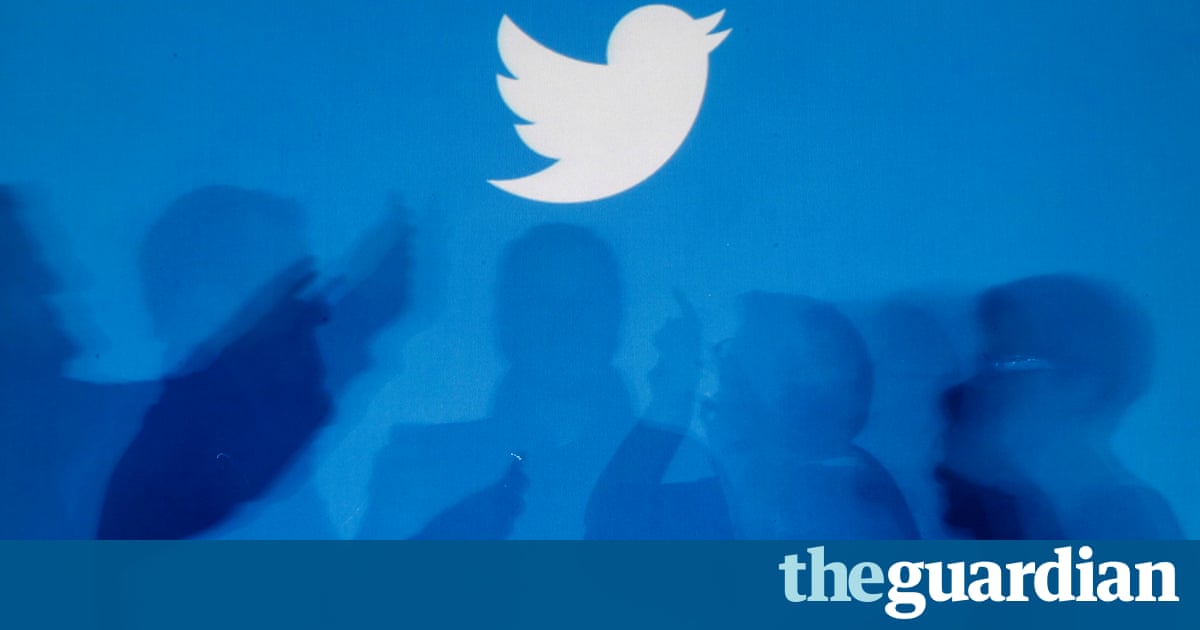 Over the weekend pharma bro Martin Shkreli was suspended from Twitter following his interactions with Teen Vogue journalist Lauren Duca. Today, the company briefly suspended Alexandra Brodsky, a fellow at the National Womens Law Center, after she retweeted screengrabs of antisemitic abuse she received. Her abusers accounts were not suspended.
These very different cases highlight the lack of transparency in the way Twitter handles harassment. From the outside, its abuse policies appear to be applied inconsistently, with some accounts being suspended with little explanation. Critics are calling for the microblogging platform to be more accountable for its moderation decisions.
Id like to see Twitter be more open about their priorities, expectations and practices, said Stuart Geiger, an ethnographer and Berkeley PhD student who has studied Twitters approach to moderating abuse. It does seem to be haphazard.
Shkreli, an entrepreneur and hedge fund founder, achieved notoriety in 2015 when he acquired the drug Daraprim, used in the treatment of Aids and cancer patients, and hiked the cost of a pill from $13.50 to $750. He has since built a name for himself as a right-wing provocateur.
In the last few weeks hes turned his attention to Duca, a freelance writer, sending her direct messages asking her to be his +1 to Donald Trumps inauguration and changing his Twitter profile picture to a doctored image that showed him sitting with Duca on a sofa. He also made his cover photo a collage of images of Duca with the caption, For better or worse, til death do us part, I love you with every single beat of my heart, and changed his bio to refer to his small crush on @laurenduca (hope she doesnt find out).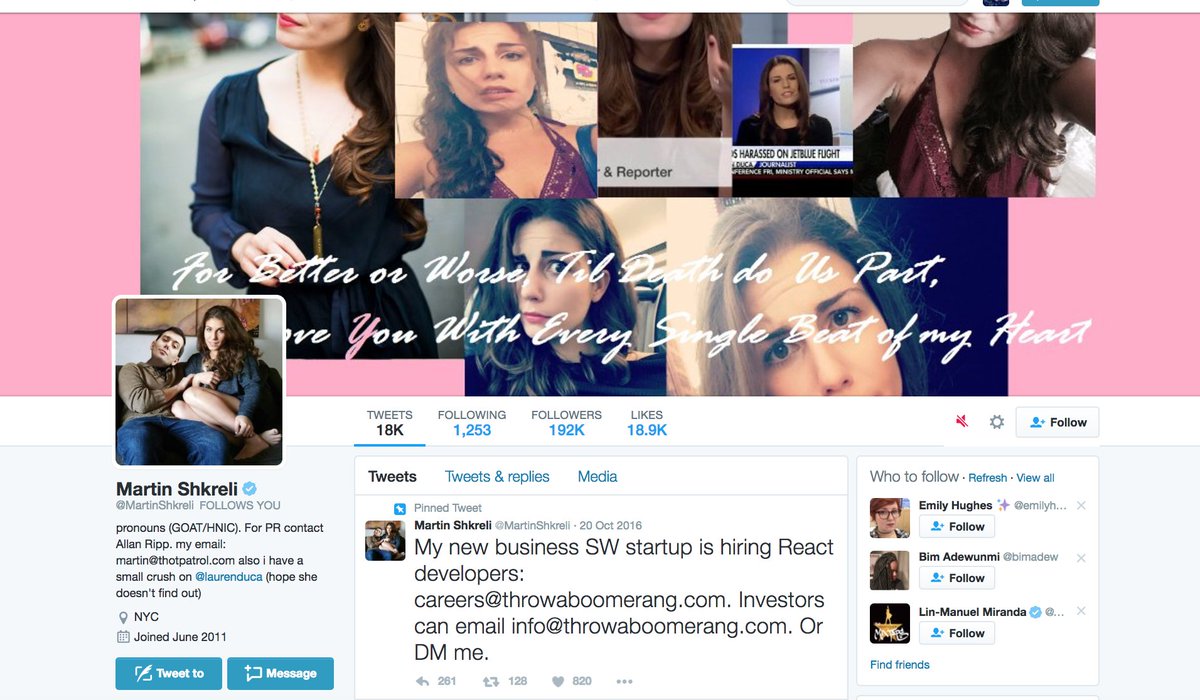 Duca reposted the direct message and screenshots of Shkrelis profile, calling on Twitter chief executive Jack Dorsey to help. How is this allowed, @jack, she wrote. Later that day, Shkrelis account was suspended with no public explanation.
On Sunday, Duca told Buzzfeed: I dont know how this could possibly be allowed because this is an act of targeted harassment.
The suspension of Shkrelis account follows a similar pattern to that of Breitbart journalist Milo Yiannopoulos, who was permanently banned from the platform last year for his role in the online abuse of Ghostbusters actor Leslie Jones. It wasnt until Jones publicly quit the platform following an onslaught of racist and sexist vitriol, whipped up by Yiannopoulos, that Twitter decided to act.
Twitter suspends accounts for a number of reasons, including abusive behaviour, sending spam or if the account has been hacked. These suspensions may be temporary or permanent.