entertainment
Viola Davis: Im pretty fabulous
By
|
Her extraordinary performance in the upcoming Fences has seen Viola Davis tipped for an Oscar. But her success has taken a huge amount of self-belief. She tells Alex Clark why it is only through demanding respect that you get the parts you are due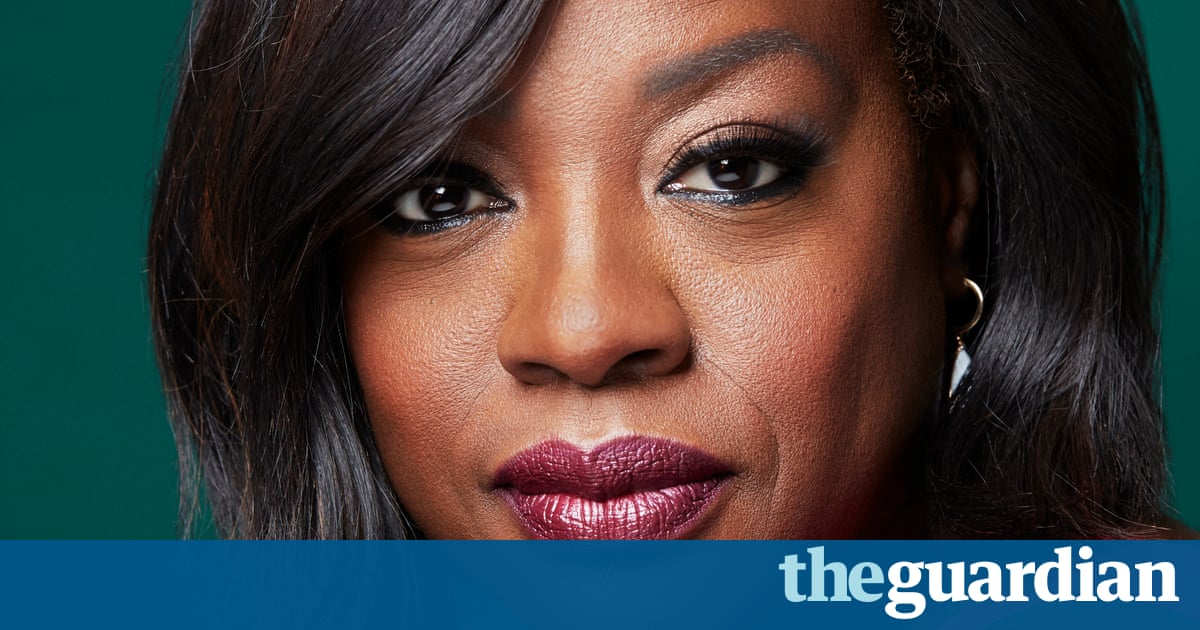 Its the run-up to Christmas and everybody in Los Angeles, which to a Brit feels unseasonably sun-drenched, is bemoaning the chilly weather; as we settle down in the Beverly Hills hotel, Viola Davis draws a warm jacket around her shoulders. Not that shes complaining: throughout our conversation, she is determinedly upbeat, celebratory, optimistic. She radiates a sense of excitement and satisfaction that, at 51, all the hard work is really beginning to pay off.
Five years ago, when Davis was playing the role of the maid Aibileen in The Help, for which she was nominated for an Academy Award, she told me that, as a dark-skinned actress in Hollywood, she had done what it was at my hand to do, even if that didnt give her as much scope for her talents and energies as she would have liked. Ive had to sink my teeth into a role that was probably a fried-chicken dinner and make it into a filet mignon.
Now, with film roles coming out of her ears, the lead in the TV drama How To Get Away with Murder and her own production company, she is opposite Denzel Washington in the film adaptation of August Wilsons Pulitzer prize-winning play Fences. (After our meeting, she begins 2017 by winning a Golden Globe for her performance, saying in her acceptance speech that the film Doesnt scream moneymaker, but it does scream art and it does scream heart.) Surely the role of Rose Maxson is a filet mignon.
She bursts out laughing. This is absolutely a filet mignon a medium-well filet mignon. And Davis clearly relishes every bite: her performance as a wife and mother in 1950s Pittsburgh, struggling at every turn to hold her family together, to absorb the rage and disappointment of her husband Troy and to protect her sons innocence and ambition, is electrifying so involving that it invokes an almost physical response. We watch as Rose is beguiled and charmed by the charismatic, storytelling Troy, unable to chide him for his excesses without dissolving into mirth, and as she seeks to intercede on others behalves to limit the damage his temper and pride cause. It takes almost the whole film, however, for Rose to voice her own feelings and desires.
That was the role of womanhood in the 50s, says Davis. You were an instrument for everyone elses joy except for your own. The 50s in America had the highest rate of alcoholism and depression. There were whole manuals out there that were being passed out about how to make your husband happy put on make-up when he walks through the door, after a long day of work, dont weigh him down with any of your problems, ask him about his problems, greet him with a smile, make sure the children are fed and theyre clean, his favourite meal is on the table, and nowhere in that manual is anything about her joy, and the centre of her happiness.
She has been here before, and with Washington; they are reprising the roles they played in the 2010 Broadway revival of the play, for which they both won Tony awards; and they are rejoined by Russell Hornsby and Mykelti Williamson as Troys son and brother respectively. Part of Wilsons 10-play Century Cycle, in which the playwright chronicled the experiences of African Americans decade by decade, Fences transition on to the big screen has taken so long because its author, who died in 2005, insisted that its director be black a simple demand revealingly hard to accomplish in Hollywood.
Now, Washington himself directs, and his key artistic choice is apparent the moment the film begins: he has preserved the works theatrical origins, with nearly all the action taking place in a confined domestic space, and dialogue ranging from quick-fire ensemble scenes to extended soliloquies. The effect is disconcerting we rarely see such unfiltered staginess on film but always riveting; there is not an inch of slack, a word wasted.
Davis herself has two show-stopping speeches, in which she first rails at life and at last attempts to make her peace with it. What was different about playing Rose this time around? She replies that she had been sitting with this narrative for so long and never quite got the ending until I did the movie. And I keep saying to myself that the reason I didnt get the end is because she is at a place that probably most of us as human beings never get to, and that is a place of forgiveness and grace. I think that most of us spend a lifetime holding on to the past, even when we feel like were letting go a bit.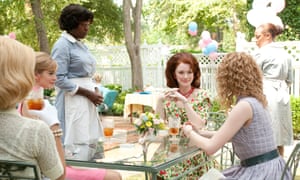 Read more: http://www.theguardian.com/us