news
'When I meet God, I must be able to sign my name': India's school for older women | Vidhi Doshi
By
|
A Maharashtra village is giving women denied childhood education a chance to finally catch up on schooling, in a country where female illiteracy is high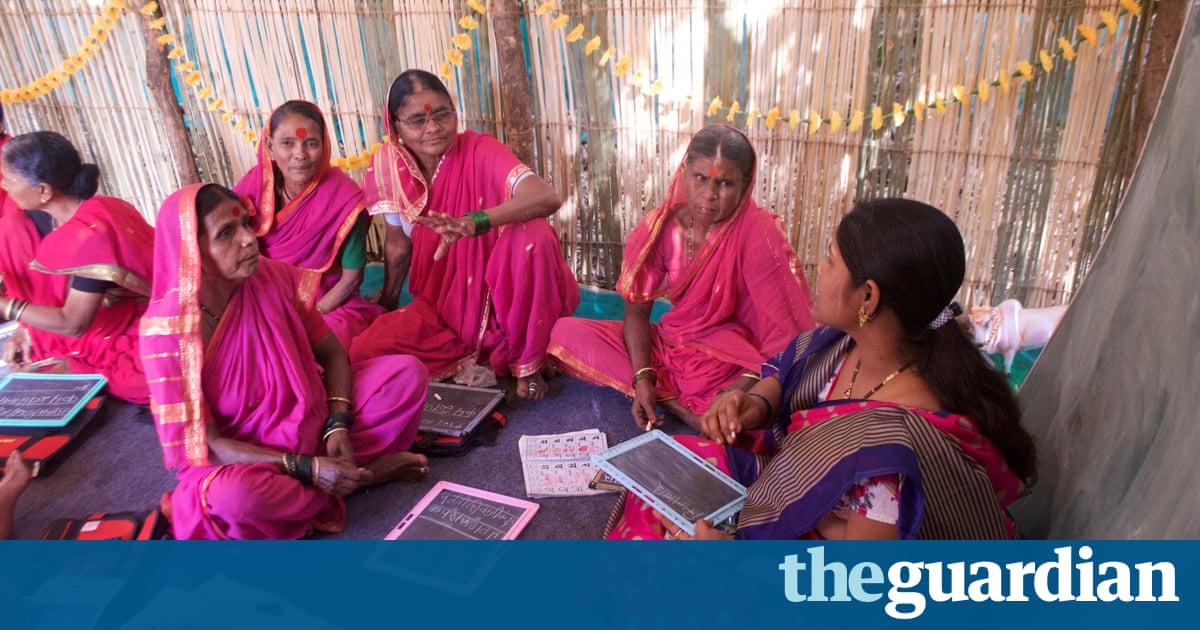 For the past year, Gangubai has been picking up discarded newspapers or chocolate wrappers she finds in her village. At home, she pores over her pile of scraps, trying to read the words written on them. Whenever they prove too difficult, she goes to a neighbours house to ask for help. Aged 65, Gangubai is learning to read for the first time.
She is one of 28 women in the village of Phangne in Maharashtra, western India, who have started attending the aajibaichi shala, the school for grandmothers.Every day, between 2pm and 4pm, the aajis, or grandmothers, of Phangne meet in a colourful bamboo hut, uniformed in pink saris and holding schoolbags. For the aajis, the school is a last chance to learn to read and write. I go to school with joy, says Gangubai.
Gangubai lives alone. Her husband died many years ago, and she says getting an education has given her life a renewed sense of purpose. After all these years, I finally got the chance. I never thought I would go to school, and look now I can read the whole alphabet.
None of the women in Gangubais class attended school when they were girls. Household chores kept them away. I had seven sisters and one brother, says Gangubai, wiping a slate clean at her house as she prepares to demonstrate her new writing skills.
None of us went to school. We were poor. I used to see rich people sending their daughters, and I always wanted to go. But I was never allowed to. If I went to school, who would bring water from the well, or make cow dung cakes [for fuel] or wash the familys clothes?
According to her teacher, Gangubai is the best student in her class. She loves studying. She tries to read anything she sees words on walls, in peoples houses, everywhere, says Sheetal More.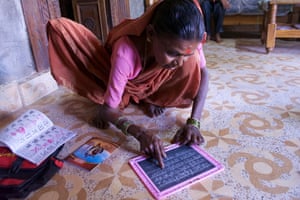 Read more: http://www.theguardian.com/us